Adult Female: Tracey Rowland
Adult Male: Peter Armstrong from Black heath
Junior M/F under 10 yrs: Brooke Thompson from Tamworth
Youth 11-16yrs: Finnian Johnson from Cessnock
Country Gospel: Finnian Johnson
Country Song Duo: Todd & Sami Haywood, brother and sister act from Nords Wharf
Comedy Song: Peter Armstrong, Black heath
Instrumental: Todd Haywood
GRAND FINAL WINNER: Finnian Johnson
The judges for the weekend were Liz Bond, Allan Gilmour and Chris Bond. They all did a brilliant job and were very impressed with the Talent over the weekend and look forward to the next big weekend in 2018. Jon Wolfe from Tamworth, a great supporter of the Reg Lindsay legend, was the compere for the weekend.
Ros and Team Reg would like to thank everyone involved in putting the weekend together and a very special thank-you to the the Club and Marlene Hartog Sec/Manager ECBC.
A special thank you needs to go to Jack Paten.. "Drongo Jack", a walking encyclopedia on country music and a great support throughout any project Ros has put together.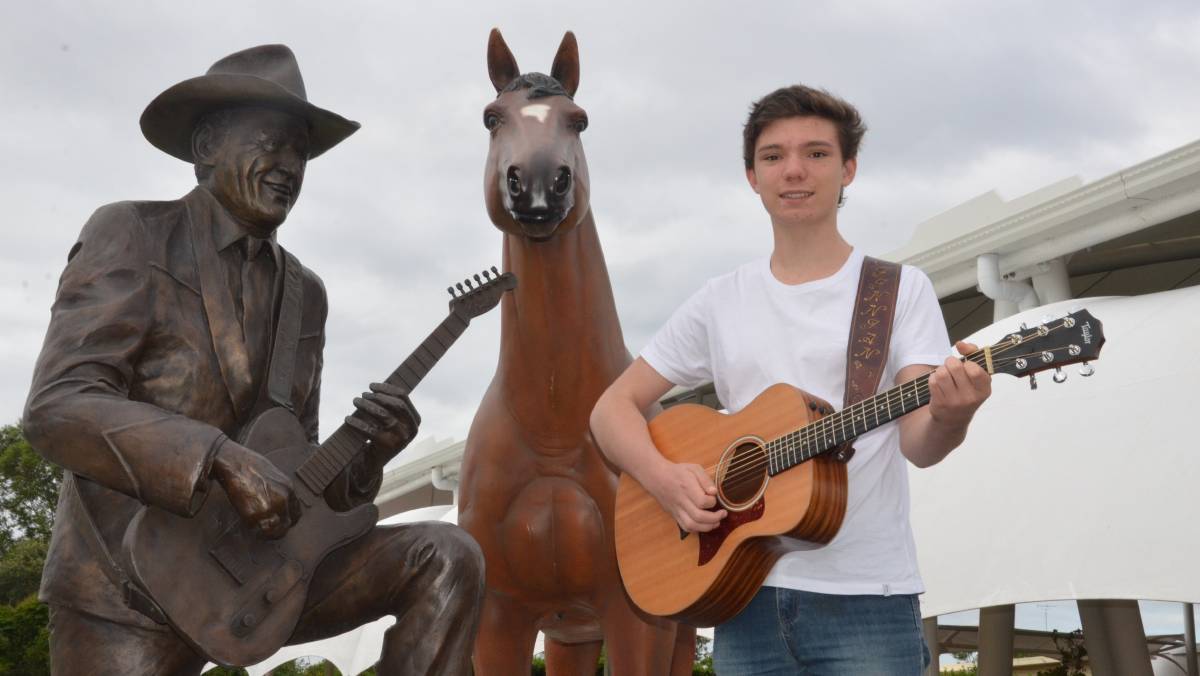 Finnian Johnson "Standing Tall" with Reg Lindsay at East Cessnock Bowling Club